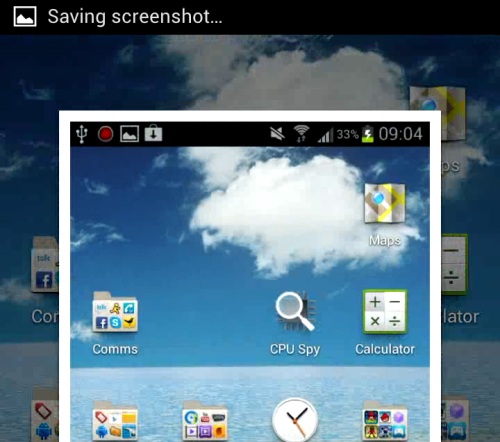 This is a pretty straight forward post – how to take a screenshot with the Samsung Galaxy S3.  There are two out of the box ways to do it, and for both, the screenshots are saved to the /mnt/sdcard/Pictures/Screenshots directory and also copied to the clipboard.
Screenshots on the Galaxy S3
1)  Power + Home button
Simply press and hold the Power and Home button at the same time for about two seconds until the phone creates zoomed out view of your screen (screenshot).   It then saves it to the Screenshots directory and copies it to the clipboard: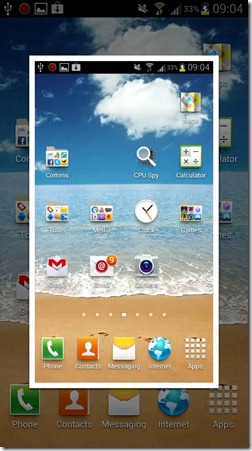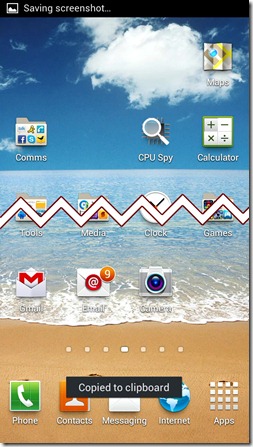 2) Palm swipe motion gesture
For this, you must first make sure that "Palm swipe to capture" is enabled under Settings –> Motion: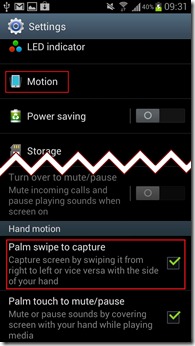 Then, all you need to do is take your palm, or the side of your hand (like a "karate chop") and swipe from left to right/right to left on the screen and it'll take a screenshot (and save it/copy to clipboard):
and that's it!  Two simple ways to take screenshots on the Samsung Galaxy S3.