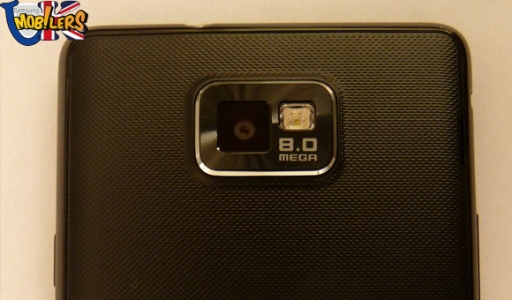 It's time for another Samsung Mobiler mission – this time we're to document being active or 'sporty' with one of our Samsung devices.  I chose to focus on talking about using the Galaxy S 2 as a camera to take photos while hiking.
Camera:
I simply don't like having to carry many things when I'm out hiking or walking around.  I recently bought a Canon SX30IS, which is basically a watered down DSLR (it is a big camera) and after going on a few hikes with it, it was just too big and bulky to carry around.  Now, I'm not saying that the SGS2 takes as good of pictures as the SX30IS, but it takes good enough pictures that I'm content with it's image quality to use in lieu of a stand alone camera. 
For example, last weekend we went on a walk to Hadrian's Wall where I had my SGS2 along with me and here are a few sample shots taken along the way: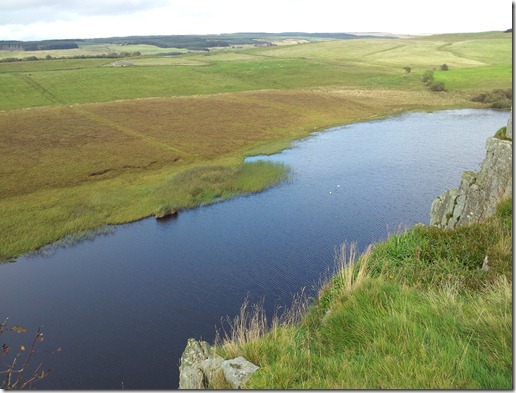 A lake along the path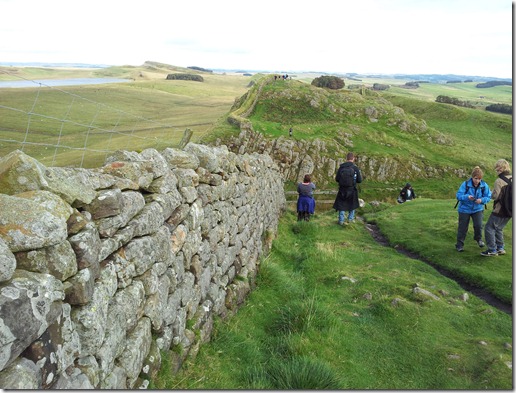 Part of Hadrian's Wall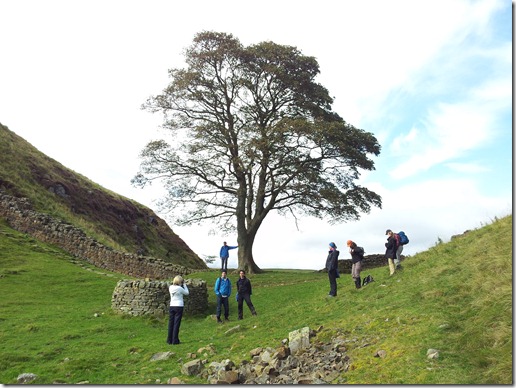 Sycamore Gap from Robin Hood:  Prince of Thieves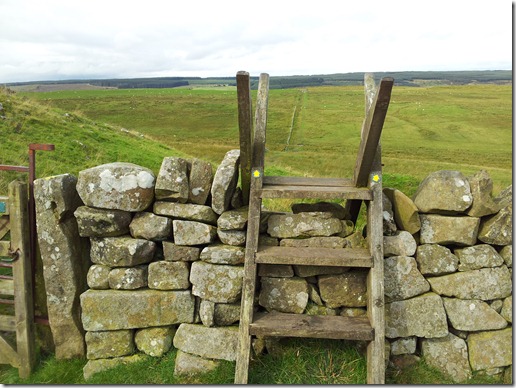 Steps over the wall
As you can see, the pictures are actually quite good (at least in my opinion), and what's great is that since the phone is so light, I can barely tell it's in my pocket.   I do sometimes have to pre-focus on a darker area if I am going to take a picture where there's a lot of light (such as the "Robin Hood" tree above), otherwise it focuses on the sky and makes the tree very dark, even though it then makes the sky almost completely white. 
I also went on another walk/hike up Mount Snowdon, where I again took the SGS2 along (as well as the SX30IS).  I constantly found my self being bothered to take the full sized Canon out of the bag, putting the strap on my neck (as to not get in front of the lens), remove the cap, etc to the point where I gave up using it and instead used my SGS2 most of the time.  For shots that I ended up using both for, besides the Canon having a higher resolution, the qualities of the two were actually pretty close for the most part: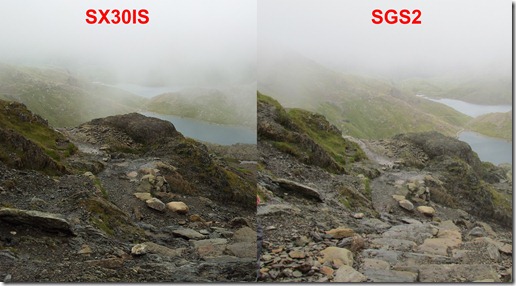 You can of course tell that the SX30IS is better (sharper and what I consider to be truer colors), but the SGS2 still produces good images.  Unfortunately, those are the only two images that I ended up having that were similar enough to have direct comparisons, but here are some more samples of the Galaxy S 2 while hiking up the foggy and rainy Mount Snowdon: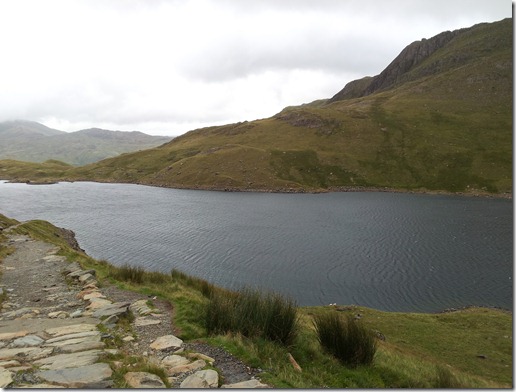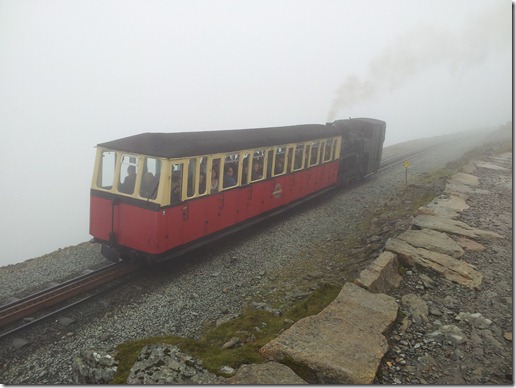 Now, granted, take my opinions about the SGS2 being a good camera with a grain of salt – I'm no photographer by any means, so I likely could have used better settings on the Canon to make the pictures look even better, but even so, the SGS2 took images that I am happy enought with to be okay if I don't have another camera with me.
Do you have a Galaxy S 2 and have taken some great pictures to share, or perhaps you are not as pleased about it's quality? Do you take yours around while being `sporty` or `active`? Sound off in the comments!