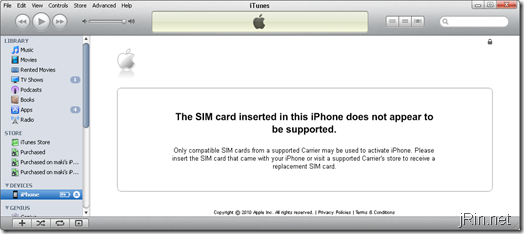 Have a locked iPhone but don't have a SIM card that is associated with the carrier it is locked to to activate?  Using a RebelSimCard iPhone Activation SIM, you can use it to simply bypass the activation screen and in turn be able to access the phone's features and potentially move on to perform a Spirit jailbreak (though, only on the 3GS and older with 3.1.2 or older at the time of this posting).
Video review:
Written review:
All you need to do is take your non-activated iPhone 2G, 3G, 3GS, or 4 and leave it unplugged from iTunes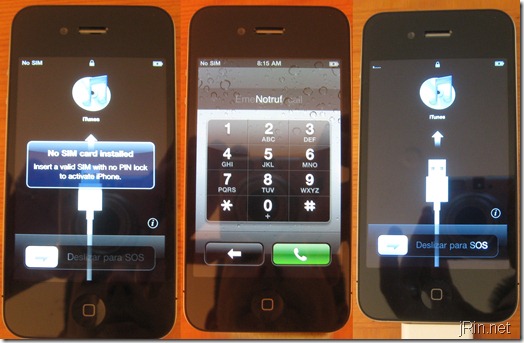 Then, take the activation SIM and place it in the phone (if working with an iPhone 4, you will need to cut it down to a micro-sim if you did not specify RebelSimCard to send you one pre-cut):
Finally, plug the iPhone into iTunes (your computer) and the activation screen will then be bypassed, thus giving you access to the phone: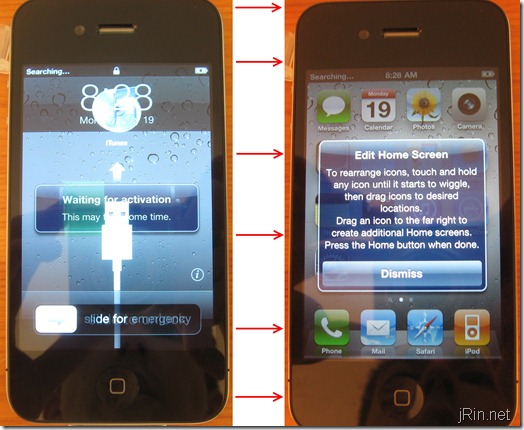 NOTE:  this does NOT actually active the iPhone, nor does it unlock it.  It only bypasses the activation screen to allow you to use it at least as an iPod Touch (until an unlock is available for iPhone 4 / iOS4 if you are in that situation).   To show this, once I put an O2 sim card in my iPhone 4 (which is locked to O2), I then get an "iPhone is activated" message: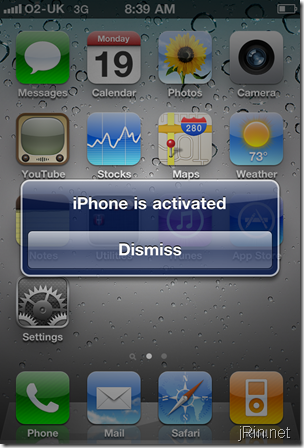 Coupon!
Have you decided to go ahead and buy an iPhone activation SIM from RebelSimCard?  Be sure to use coupon code "jrin" for 10% off your entire order!