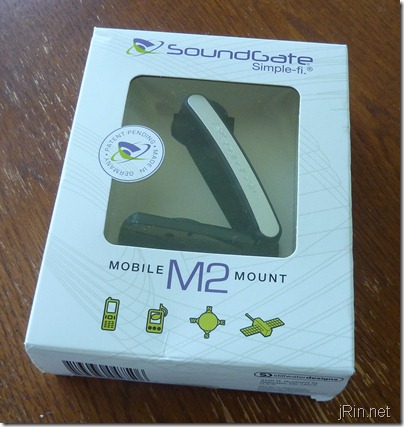 The SoundGate M2 Mobile Mount is a universal docking solution for mounting your mobile electronics in your car.  On one hand, there are plenty of slightly cheaper universal mounts out there such as ones that clamp on either side of the device and then mount to the windshield or cup holder:
but these are usually quite bulky and not very aesthetically pleasing (at least in my opinion!).  On the other hand, you can always buy a vehicle and device specific solution such as mounts made from Brodit, and while these are very sleek looking and work great, they are quite expensive and don't usually work if your device has a case. 
This is where the SoundGate M2 comes in – it's cheaper than the specific device mounts (such as Brodit) yet sleeker than your everyday universal mounts while still relatively cheap.
Video Review:
How it looks:
It's sleek, small, and unobtrusive – just what I want in this situation.  There are no bulky plastic cages to hold it in place, no long flexible necks to hold it down from the windshield, and it's likely to be smaller than any device you end up mounting it with.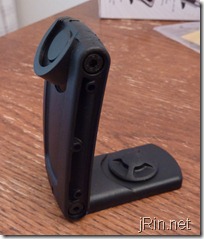 The plastic discs that you have to stick on your device (discussed later) are also very small – just slightly larger than the size of a US penny:
And with your device mounted to it, it looks like it's a natural part of the device and doesn't take up much space:
(Here is a sample of how it looks in the car with my iPhone):
How it works:
Inside the package you'll find the mount itself, mounting hardware, mounting discs, and a cleaning pad: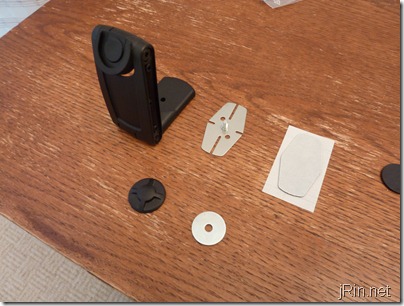 The mount attaches to your dashboard by way of a super sticky rubber pad – one side sticks to the dashboard and the other to the metal mounting plate which the mount is then screwed onto.
Once installed, you can adjust the mount by loosening the two allen bolts and swiveling the device until it's at the right angle, then tightening again: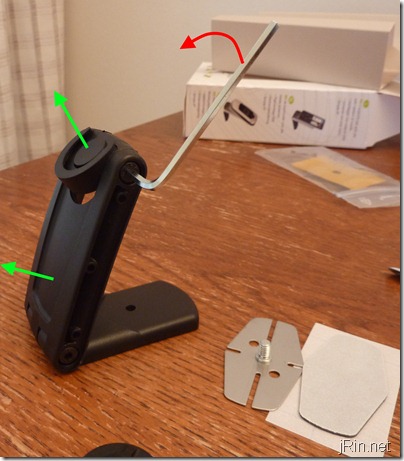 Then, you stick the mounting disc to your device.  Again, it's great that's it's very thin and small, but you do indeed either have to stick it directly to your device, or (what I recommend) stick it to a hard case that you use with your device.  For example, I attached it to my iPhone hard case (the Incipio Feather case which I love):
Then you are good to mount it – just simply slide it into the mount at a 90* angle, rotate it (so the little nub on the disc locks it in), and you're done!
Final thoughts:
| | |
| --- | --- |
| | All things considered, I think this is a great universal mount.  It's sleek and unobtrusive, relatively cheap when comparing against other higher-quality mounts, and it simply works (and works well).  I like the idea that it's great to use with a device that you are using a hard case with because then you can stick the mounting disc to the case as opposed to the device itself – that being said, having to stick that disc straight to your device could be a major drawback for you, especially if you have an expensive device (an iPhone for example) and don't use a case.  |
Simply put, I would have no problems recommending it to someone looking for a small and sleek way to mount their mobile device in their car.
Pros:
Cheap (currently $25 new on Amazon, cheaper on marketplace)
Well built
Once mounted, you can adjust it's position
Sleek and refined look
Cons:
Requires you to adhere a flat disc to your device and the mount itself to your dashboard
It would be nice if it included more than 2 mounting discs (but with two, you can almost think of it as being two mounts instead of just one)