Asphalt5 – Samsung App Review – Mob!lers Mission 3
Written By: James Rintamaki on October 31, 2010
No Comment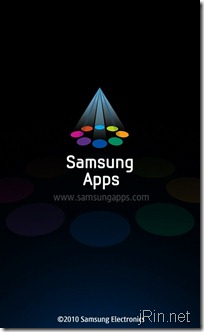 For our 3rd Samsung Mob!lers mission, we were to pick an app from the Samsung App store and review it.  Since I use an iPhone as my daily phone, I wanted to see what types of games were available so I chose to review the racing game Asphalt5 (as played on the Samsung Wave):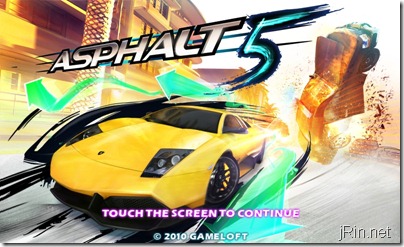 At first I didn't have high expectations for the game, not sure why, I just figured since the bada OS was new, as well as the Samsung App store itself, that not many great apps have been developed yet.  However, upon first loading the games, I quickly realized I had mis-judged. 
As soon as I started the first race, I was surprised at how nice the graphics were: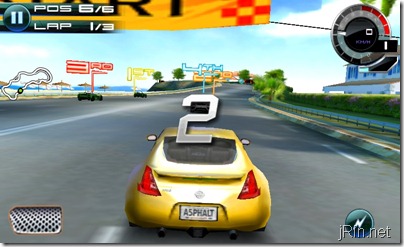 There's much more detail than I would have expected and a lot of various animations going on at all times.  I was also impressed by the controls which allow for automatic acceleration and steering done by tilting the phone left or right (using the built in accelerometer). 
I was surprised to even find that there were multiple view modes which were:
Bumper: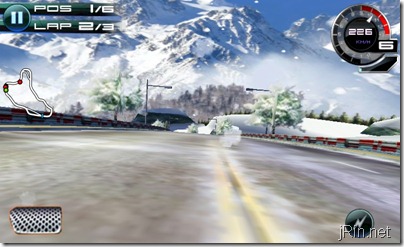 Close: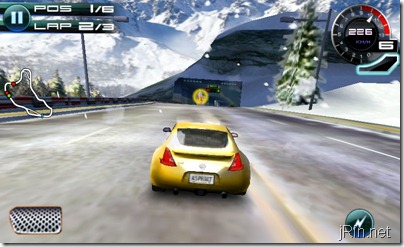 and Far: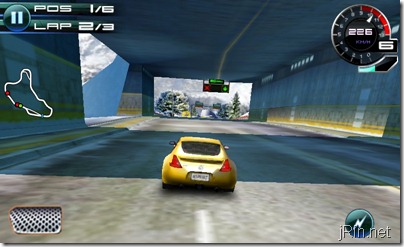 The entire time, game play is smooth, responsive, and without any lag (much to my surprise).   The game itself has a decent "story" as well meaning that you need to complete races in order to unlock new cars and tracks, and each car had specific pros and cons (better steering, slow acceleration, better braking, etc)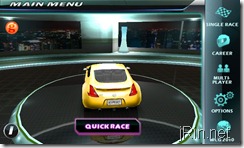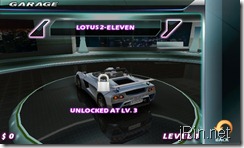 I also enjoyed the fact that you can actually take shortcuts in the game, as well as crash into other cars (which isn't necessary, but adds a bit to the game play to make it more "real"):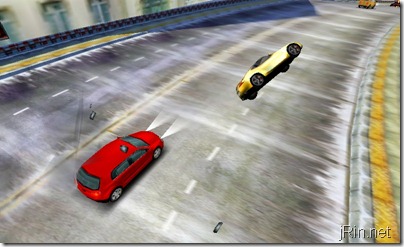 All in all, a great 1st person racing game (especially since it's free), and I can only hope that future Samsung Apps (games or otherwise) match up to the quality of this one. 
Tags: phone app, review, samsung apps, samsung bada, samsung mobilers, samsung wave